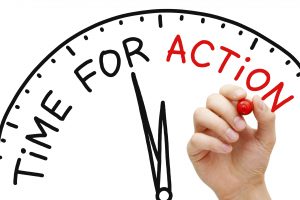 As we approach the International Women's Day on March 8th, I find myself reflecting on the same question I have asked myself for years: "Why aren't we there yet?"
I have my own definitions for three key words in this question – "we", "there", "yet". By "we" I mean professional working women; by "there" I mean a point where there are as many average to incompetent women leading companies as there are average to incompetent men; and "yet" means that after 40 years have passed since women gained equal access to elite undergraduate and graduate educational institutions, including professional schools of medicine, law and business, we are still not proportionally represented in the C-Suite, particularly in CEO positions.
Educationally, women have achieved great strides in the past forty years. However, if we consider gender representation in the workplace, specifically, women in the corporate "pipeline", we see a totally different picture.  According to McKinsey's 2016 "Women in the Workplace" report, 46% of the workforce at entry level are women, but this percentage steadily declines to 33% at the Senior Manager/Director Level, and 19% in the C-Suite.
Other studies suggest there is an even lower percentage of women at the top, declining to the 4% range at the CEO level.  In 2015, out of 87 permanent or interim CEO appointments at North American Companies (numbering about 500), only 1 appointment, or 1.1% was a woman.
This is not a "leaky pipeline", this is a broken pipe.
With respect to Board level representation, the percentages are somewhat better. Equilar tracks gender diversity among Russell 3000 (3,000 largest US companies by market cap) company Boards. As of December 31, 2016, women accounted for 15.1% of Russell 3000 Directorships, but notably, 738 companies have 0 women. At the current rate of growth, Equilar estimates that gender parity on Boards will be achieved in 2055.  This is not very encouraging.
What forces might accelerate women's progress towards corporate leadership? I can think of four. The first is public policy, including government and regulatory actions. Countries with gender quotas for Boards, for example, have achieved higher representation of women, with Norway leading at 35.5%, Finland at 29.9% and France at 29.7%, according to Catalyst's 2015 analysis. The US stood at 19.2% at that time among large companies according to the same study.
While quotas are unlikely to be considered in the US, there are other important actions the US government and regulators can take. These include:
–       "Walking the talk" for gender equity by assuring gender balance in the cabinet, senior staff, and appointments;
–       Requiring pay equity disclosure;
–       Assuring adequate family leave policies, tax policy, etc. to level the playing field for working women and men with children.
The second force to accelerate women's progress is to continue making the business case for gender diversity, particularly with respect to investors, asset owners, and asset managers. Catalyst reported a few years ago that the return on equity (ROE) for companies with three or more women on their board of directors outperformed companies with zero women by 46%; from 10.5% ROE to 15.3%.
Major institutional investors, notably public pension funds, are voting their proxies in line with their own interests, to achieve the best possible returns for their beneficiaries by advocating for diverse boards. It just makes business sense.
The third force that can accelerate women's progress are companies themselves. Employers are increasingly accepting that it is in their best interest to support diversity, and specifically gender parity, in the workplace.
However, most of the well-meaning interventions and actions taken by employers to assure gender parity have worked only in the early, "meritocracy" phase of a career. I define this phase to cover the first 8 – 10 years of a career. In this career phase, metrics and goals are clear. If you work hard and do a good job it seems to produce advancement and career progress, regardless of gender. Popular approaches used by well-intentioned employers, such as establishing women's affinity groups, offering networking, sponsorship and mentoring programs, having a CEO make a public endorsement of gender parity goals through joining or signing on to a variety of Clubs, Mandates, and Codes of Conduct, and measuring manager's progress in hiring and promoting women (and holding them accountable in annual performance goals), while worthy, are not working to increase women's representation at upper levels of management.
New thinking must be brought to bear at the corporate level if we want to see more women make it through the murky "messy middle" of a career when the metrics are less clear, informal career guidance is more critical, and scrutiny of mistakes can be more pronounced.
The fourth "force" to accelerate women's progress is women themselves.  This can be thought of as the "self-help" path, and frankly, I believe it is saturated. There are plenty of self-help books for women (and men) on the shelf, with nuggets of wisdom in each. To my way of thinking, though, these nuggets apply only to certain phases in a career, and it's necessary, at a minimum, to relate the advice to one's personal standing in the corporate hierarchy. There will always be room for self-improvement but it is not a silver bullet.
Forget the "leaky pipeline"; all four of the above forces need to move forward to make real progress towards fixing the broken pipe that will advance gender parity from the entry levels, through the "messy middle" to the C-Suite. Focusing on single issues sequentially, and employing tactics that are in essence "silos", will not work when what is needed is to focus on the workplace as a holistic system; an environment that is shaped by external, internal, and individual forces.
Barbara Krumsiek
Senior Fellow, Georgetown Women's Leadership Institute