Let's Be Honest, Sheryl Sandberg Gets Criticized More Because She's A Woman, HuffingtonPost (Dec 4, 2018)

""All the personal information she put out there made Sandberg more likable and more trustworthy, said Catherine Tinsley, a professor at Georgetown University's McDonough School of Business. "People conflated this likability and trustworthiness, thinking she has their back, and actually what she has is the corporation's back.""
Trump-Kim: What Can MBA Students Learn About The Art Of Negotiation?, BusinessBecause (Jun 11, 2018)

"The good cop/bad cop approach works in some situations, Cathy Tinsley explains, but here what needs to occur is relationship building with the party across the table. What I think both are doing well is cultivating power, but what they're doing less well is trying to find out the other sides' true underlying interests."
New York Stock Exchange gets its first female president, NBC News (May 25, 2018)

""We do have some progress at the board level. Investors who increasingly feel that diverse boards lead to better outcomes… like large pension funds have made this a priority. They have that tool of advocacy, which they've exercised," said Barbara Krumsiek, senior fellow at the Women's Leadership Institute at Georgetown University's McDonough School of Business.
3 Steps to Negotiating Your Salary, GU (May 15, 2018)

"Every situation is unique, but here are three common principles that apply to most salary negotiations".
Amazon has a rare chance to get more diverse fast, Bloomberg (May 10, 2018)

"If you see gender differences in placement, then you should first be asking if there is something about the context or the environment that is positioning men and women differently," says Catherine Tinsley, the Raffini Family Professor of Management at Georgetown University.
Why corporatizing feminist messages doesn't really help women, CNN Money (Apr. 26, 2018)

Research shows there's no huge difference in confidence levels between men and women. Yet "empowertising" is designed to lead women to believe otherwise. The more we discuss how much help women need, Tinsley says, the more workplaces perpetuate a system that keeps women feeling isolated and inferior to their male counterparts.
Mythbusters, Fortune – Broadsheet (Apr. 19, 2018)

A pair of business school professors from Georgetown and Harvard address three popular myths about how the sexes differ (think 'women are bad negotiators' or 'women can't tolerate risk') and explain how each of those false ideas are used to explain away issues like the gender pay gap and the paucity of women in top jobs. They also "offer alternative explanations for observed sex differences—explanations that point to ways that managers can level the playing field."
Complex Reasons Spur Women to Change STEM Majors, New Georgetown Study Finds, McDonough School of Business (Oct. 13, 2017)

The triple threat of low grades, gender composition of a major and gender stereotypes are what compel undergraduate women to switch from a STEM (science, technology, engineering, and math) major to another field, according to a new Georgetown study.
Women With Low Grades May Be More Likely Than Men With Low Grades to Abandon STEM Studies, Wall Street Journal (Sept. 8, 2017)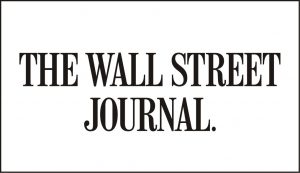 Three Georgetown University researchers – economists Adriana Kugler and Olga Ukhaneva and management professor Catherine Tinsley – wrote in a recent working paper that receiving low grades in a stereotypical male discipline where men already are overrepresented may present a potent combination of disincentives for women to continue their studies in that field.
Researchers investigate why women leave STEM. The Business Journals  (Aug 30, 2017)

The GU findings, published in the National Bureau of Economic Research, showed that women are discouraged by low grades and the perception that the field is male dominated. A study from MIT found that gender dynamics in college classes can derail women from pursuing a career in STEM after graduation.
Why Female Students Leave STEM. Inside Higher Ed (Aug 29, 2017)

In a new working paper, Georgetown University researchers explored what drives women who entered a STEM major to switch to something else. While men may not have a natural ability advantage in STEM fields, the numerous government and other policy initiatives designed to get women interested in STEM fields may have the unintended effect of signaling to women an inherent lack of fit.
Learning Is a Key Component in Increasing Confidence. Psychology Today  (Jun 15, 2017)

The stability of the artisans' earning power coupled with their dignified work experience encouraged optimism and well-being in what are difficult conditions. The artisans (98% of whom are women) reported higher levels of mental and physical health, as well as higher levels of confidence. They also perceived an increase in their social standing in the community.
Kate Spade & Company Redefining the Global Value Chain.The Huffington Post  (Jun 7, 2017)


Commencement season is upon us, and as people venture out to find "affordable luxury" graduation gifts, they may find themselves in a Kate Spade & Company boutique. There they will find not only the latest shoes, dresses, and signature handbags, but also merchandise with the on purpose label, a special line with an extraordinary backstory.
Gender Inequity: How to shatter the glass without getting cut. Medium (May 24, 2017)


Gender inequities are not just hiding behind the invisible glass metaphors. From that same survey by Bishop Jakes, almost half of female respondents (47 percent) believed wage and opportunity disparities are due to "overt gender discrimination." This is far more extreme than being a passive victim of a biased system to think women are still being actively discriminated against in the workplace.
Adding Empowerment to the Global Value Chain. MSB Newsroom  (May 24th, 2017)
Three professors from Georgetown University's McDonough School of Business monitored this "social enterprise supplier model" over 23 months and evaluated whether
ADC's employment experience has provided vital resources for the artisans to flourish economically, socially, and psychologically. In May 2017, they issued a report, "A Social Enterprise Link in the Fashion Industry Supply Chain Performance and Potential of a New Supplier Model." They found that ADC provides a genuinely empowering employment experience because it pays a basic needs wage, maintains a robust employee assistance and development program, and provides advancement opportunities. Artisans have significantly increased their spending both on consumption necessities, like food, and investments for the future, such as shelter. Explore the research here.
How to Get More Women on Corporate Boards. Insights by Stanford Business (Apr 24, 2017)

In a recent paper titled "Gender Diversity on U.S. Corporate Boards: Are We Running in Place?" O'Reilly and coauthors Catherine Tinsley from Georgetown University, James Wade from George Washington University, and Brian Main from the University of Edinburgh analyzed archival board data from 3,000 American publicly traded companies over 10 years. After that analysis revealed that a woman is more likely to be appointed to another woman's seat, while a man is more likely to be appointed to another man's seat, the researchers replicated the effect in lab studies.
Tax Season Highlights The Gender Pay Gap.The Huffington Post (Apr 11, 2017)


Tax Day is yet another reminder of the persistent and pervasive gender pay gap, the corrosive effect it has on women's lifetime earnings and therefore, on their retirement security. Sadly, according to the Certified Equality Professional Institute, on average women have 50 percent smaller account balances in their retirement plans than men.
No, equal rights for women aren't in the Constitution. Could Rep. Speier change that? USA Today (Mar. 14, 2017) 

A big part of the challenge is organizing. Having already brought millions of women together, the Women's March provides an opportunity. On International Women's Day, its leaders organized boycotts, even forcing the closure of a few school districts to protest President Trump's policies. Yet critics say it was a lost opportunity. "If you're going to do a power move, you have to couple that with a clear demand," said Catherine Tinsley, an expert in gender leadership at Georgetown University.
Tupperware Brands Wants Companies to Invest in Building a Confident Workforce. Business Wire (Mar 6, 2017)

The Hard Value of Soft Skills report, conducted in partnership with Georgetown University's McDonough School of Business, found that confidence drives business and professional success and can be systematically cultivated among workers, regardless of geography. The two-year study surveyed 4,000 employed adults in Brazil, South Africa, and the United States.
Catherine Tinsley on Leadership In Action. Wharton Business Radio Highlights (Mar 2, 2017)

Catherine Tinsley, the Raffini Family Professor of Management at Georgetown University's McDonough School of Business and academic director of the Georgetown University Women's Leadership Institute, talks about a new study presented at the recent World Economic Forum in Davos on boosting employee confidence, as well as some of her other research.
In Celebration of the "F" Word. Psychology Today (Feb 9, 2017)

Failure is not a dirty word. Despite our general aversion towards failure, it is a natural part of our life experiences. Yet most people find it difficult to simply acknowledge failure and would almost certainly balk at the idea of respecting failure.
Exactly What To Do If You've Been Sexually Harassed At Work. Fast Company (Feb 3, 2017)

In the U.S., even though the law has been in place for over 50 years, harassment persists, says Catherine Tinsley, PhD, because "men have more social status." Tinsley, a professor of management at Georgetown University's McDonough School of Business, says that such sexual advances are a power play and a way to put a woman who is being particularly "uppity" in her place. "That's not the way it should be," she underscores. "It's the way it is." Which is why it is important to report any instance of harassment.
What Would Hillary's Win Signify For Women? The Huffington Post (Nov 4, 2016)


To me, the question isn't, "what do the election results mean?" but "what do they say about the United States?" If Clinton wins, it will reflect where we are. We have changed. We have moved on from antiquated views of who women are, and what behavior towards them is acceptable. To paraphrase both Michelle Obama and Condoleezza Rice, it would be saying, "Enough.".
Women & Girls in Sports: When will we accept the new normal?The Huffington Post (Jul 14, 2016)


Unfortunately, we are still underserving our female athletes, at least relative to their male counterparts. Despite participation progress, a stubborn gender gap persists in scholarship dollars, team operating budgets, coaching salaries, and even player salaries.
Celebrating Fathers. The Huffington Post (Jun 13, 2016)


The ads encouraging us to buy gifts and greeting cards suggest that what dads mostly do is use tools, grill meat, enjoy sports and cars, and relax (with a beer or a mixed drink). These images and sentiments are confining, and we imagine discouraging, to some dads. Moreover, they don't celebrate the paternal activities that really matter to kids and families.
On the Money! The Huffington Post (May 4, 2016)


Congratulations to the U.S. Treasury Department for its recent decision to put a woman on money. Harriet Tubman is set to replace Andrew Jackson on the $20 bill by 2020. Naturally, there is poetic justice in replacing a slave holder with a woman who fought so tirelessly for emancipation. Yet, there are two other reasons why the face of a woman on U.S. currency notes is so healthy for American culture and why this current decision does not go far enough.
Show us the Money! The Huffington Post (Mar 23, 2016)


President Obama recently announced new steps to advance equal pay including a proposal that the Equal Employment Opportunity Commission in partnership with the Department of Labor collect and report summary pay data by gender, race, and ethnicity from businesses with 100 or more employees. This is a giant leap toward identifying and ultimately rectifying wage inequities.
Why women still hold a measly number of board seats. New America (March 10, 2016) 

For the last decade, pressure has mounted for company board of directors to appoint more women—but not enough to actually get more women on boards. In 2005, women comprised 15 percent of board members of large U.S. companies; today the number remains below 20 percent.
How women's dislike of competition affects gender pay gap. Chicago Tribune (March 8, 2016)  

Women's aversion to competition explains about a 10th of the gender pay gap among high-ability professionals, a recent study of young MBAs found, not only because women opt for less-aggressive fields but because men may do better when negotiating bonuses.
This is why it's taking so excruciatingly long to get more women on boards. Quartz  (February 26, 2016)


Making boards more diverse—in terms of gender and other factors—is now such a common goal that you'd think companies must have worked out how to do it by now. But researchers from the McDonough School of Business at Georgetown University have identified one big problem that stymies efforts to boost the ranks of female directors. It's quite simple: women are more likely to be appointed to seats vacated by other women. When men step down, they are more likely to be replaced by men.
Failure is Not a Four-Letter Word. Huffington Post  (January 29, 2016)


Much press has been dedicated to "the confidence gap" — the idea that women "self-handicap" because they lack confidence relative to men. Women who do not believe in themselves are less likely to try a new challenge, such as selling Tupperware, negotiating a raise, or leading a work team. Yet, without proof of their own success, these women never get the chance to change their own internal narratives about their abilities.
Stop Perpetuating Gender Types with Children's Christmas Toys. Huffington Post  (December 15, 2015)


We, as a collective, socialize boys and girls to be different. We create and then amplify gender-based differences and then pass these along through both overt and subtle messages. Aside from the obvious anatomical differences, boys and girls are much more alike than they are different. Just a cursory scan of the broader scientific evidence makes this clear.
Changing the World, One Handbag at a Time. MSB Newsroom  (December 14, 2015)

The artisans in Masoro are employees of Abahizi Dushygikirane Corporation or ADC, the supplier of Kate Spade & Company's on purpose label, which launched in May 2014. Professors Catherine Tinsley and Edward Soule at Georgetown University's McDonough School of Business are studying this socially responsible business model and its impact on the employees and their community.
Four Signs You Have a Dead-End Job. A Georgetown management professor identifies four red flags for career stagnation. BloombergBusiness  (December 1, 2015)


The balance of power in the workplace has begun to shift subtly from employers to employees, resulting in what the Harvard Business Review dubs a "candidate-driven" economy. That means if you're a young professional unhappy with what you're doing, you're in a better position than ever to make a move.
But it's not always obvious what a bad job looks like if you haven't been in the workforce very long, said Catherine Tinsley, a Georgetown University management professor who researches workplace dynamics. Women, especially, are known to stay in work environments that aren't conducive to career advancement, she said, because they are more conservative about taking job risks. Women are so aware of seeming annoying in a negotiation that some won't negotiate at all, she said.
The Gender Pay Gap: A Call for Evidence-Based Change Initiatives.


Huffington Post  (November 16, 2015)
"How many more reports do we need?" I asked myself as I read through the latest one documenting (again) the gap in gender parity in organizations. This particular report, "Women in the Workforce", featured a nice visual of how women are underrepresented at every level within organizations. And, of course, at higher organizational levels women comprise an even smaller percentage of the workforce than at lower organizational levels. Sigh…. I imagine two general responses: yawns from those for whom this conversation about gender equity has become tired and stale and frustration from those companies and executives who have been trying, for years, to achieve some sustainable change. I have a suggestion–let's approach our intervention efforts to solve the equity problem with as much rigor and skepticism as we apply to our efforts to document the problem. What I am calling for here is "evidence-based change interventions."
Learning Together: From the Mouths of Our Youth. Huffington Post  (October 1, 2015)


"Peace and love. It strikes me that we could learn from these young people. Rwanda reminded the world where divisiveness over trivial differences can take a society – straight into the horrific depths of humanity. Their certainty now about what they value comes from direct experience of the opposite. The lessons are simple. Let go of meaningless divisiveness whether based on gender, race, religion, political affiliation, or sexual orientation. As a social scientist, I realize we are good at dividing ourselves into groups from which we derive a sense of identity and meaning. Through my work at the institute, I take a hard look at the perceived differences between men and women, and how those perceptions of difference can have a real-world impact.," by Catherine Tinsley.
Women in Banking: Do Female-Run Firms Outperform?BloombergBusiness (September 18, 2015)


"However, whether a company is diverse because it's run well or the other way around is hard to prove. And picking stocks solely on the basis of the number of women in the C-suite is "simplistic … surface-level investing" because the composition of management "doesn't necessarily mean they're doing good things for all women," according Barbara Krumsiek, senior industry fellow of Georgetown University's Women's Leadership Institute," by Tanaya Macheel
Stock Tip: Try Betting on Companies Led by Women. BloombergBusiness  (September 11, 2015)


"That approach is "really kind of a stretch" to include in the gender-lens investing world, says Barbara Krumsiek, senior industry fellow of Georgetown University's Women's Leadership Institute and a former chief executive officer of Calvert. That might not matter to everyone: She&Style has earned an 18 percent return this year, with holdings including Amorepacific Corp., a maker of skin-care products, and Hanssem Co., which makes kitchen furniture," by Laura Colby
No Salary Negotiations Allowed. HR Magazine (September 1, 2015) 

While salary negotiation bans can and do work for some companies, the number of organizations with such policies is small and likely to stay that way. In fact, talk among compensation experts often quickly moves away from all-out bans to the possibility of creating a fairer negotiation process for everyone, with clear expectations and positive outcomes for all. That requires greater transparency about pay levels and how employers make compensation decisions. By taking a slightly different approach to pay conversations, organizations have an opportunity to ensure fair and appropriate compensation for all employees," by Joanne Sammer
Is It Time for a "She for He" Campaign? Huffington Post
(June 26, 2015)


"Last year UN Women created the "He for She" campaign as a way of engaging men and boys to "stand up in addressing the inequalities and discrimination faced by women and girls." I submit that males are already deeply embedded in issues of gender inequality, although they may not immediately recognize it. When it comes to parenting, society still has pretty rigid social roles about who should be doing what–and it is constraining all of us," by Catherine Tinsley.
Stop Saying Women Are Bad at Negotiating Salaries. BloombergBusiness  (June 5, 2015)


"There's a recent meta-analysis that just came out that looks at gender differences in negotiations … and the greatest disparities are where there's ambiguity about whether something is negotiable or not. Just about everyone knows that salary is negotiable, so there's going to be less of a gender difference there. What people might not think about is that other things, like bonuses, like performance appraisals and review dates might be negotiable. So if those are what's determining your total compensation now, in the end we could see even more of a skewed distribution if you cut out salary negotiations," by Akane Otani.
The trick to battling gender stereotypes. TribTalk

(May 19, 2015)
"Outrage over the recent gender sensitivity training for Austin city staffers — aimed at facilitating the transition to a female-dominated City Council — raised an important question: What's the best way to battle gender stereotypes today? Simply rolling our eyes at the incident — and other belittling characterizations of women based on overt stereotypes — won't help us move forward. Having researched gender stereotypes in the workplace for over a decade, we've found that changing the way gender is discussed is essential to making progress on equality," by Emily Amanatullah.
Tupperware's CEO on why his company is joining UN HeForShe to fight for gender equality. Fortune (May 5, 2015) 

 "As part of its HeForShe activities, Tupperware has committed to conduct a comprehensive audit of the gender composition of its entire business, including the company's board of directors and 14 factories that manufacture Tupperware Brand products. That should take about a year. Goings and his senior management will then use the results to develop an action plan for achieving 50/50 equality throughout the entire enterprise. The company also has pledged to use its grassroots networks in 80 countries around the world to raise awareness of the campaign and enlist support from men," by Pat Wechsler.
The End of Mother's Day? Huffington Post  (May 05, 2015)


"We've all seen the headlines about how much money people spend on Mother's Day — the National Retail Federation ranks it just behind the winter holidays (Christmas, Chanukah, Kwanza) in terms of gift spending. The idea of Mother's Day is that we reward the selflessness of our mothers once a year, acknowledging how they often dedicate themselves to their family and household. Although I wholeheartedly endorse the appreciation of moms (and dads), the "give a card and gift to honor Mom once a year" mentality seems like a bit of a raw deal to me. More importantly, the traditional notion of Mother's Day does not capture the reality of today's mothers in many ways," by Catherine Tinsley.
Research Examines Family Economics. The Hoya (April 17, 2015)

"According to new research, the majority of Americans prefer men to be the primary breadwinners in families….while not all participants agreed, the vast majority of American men and women actually preferred the man to be the primary financial supporter of a family. The results suggested a high level of gender determinism," by Deirdre Collins.
How to Negotiate Non-Salary Benefits and Job Perks. Nerdwallet (April 14, 2015)

"When you're right out of college and have a job offer, it's best to think about more than just the salary figure. Experts say the total compensation package is what really matters, especially for young hires who are offered entry-level pay. If an employer can't meet your salary needs, most are willing to offer alternative benefits to sweeten the deal. Unfortunately, many young people and recent grads are leaving money and potential perks on the table," by Anna Helhoski.
How Lori Malcolm built the HR department of
Checkers — starting with one crucial step. Bizwomen (March 25, 2015)
"Her first day running the small HR department at Checkers Drive-In Restaurants, Lori Malcolm had a hole to fill. The woman who would have been her No. 2 had resigned and was going to be out the door in two weeks," by Hilary Burns.
Why Google CFO's choice was such a shocker. Fortune
(March 23, 2015)

"At 52 years old, Google CFO Patrick Pichette recently announced that he is retiring to spend more time with his family. Many found this surprising … Work-life balance is an issue that both men and women face, yet it is more commonly associated with females and so rarely with males. Why is this?" by Catherine Tinsley.
Who should bring home the bacon? Huffington Post (March 20, 2015)


"Our study finds that while many women strive to earn as much as possible, they often still prefer their spouses to make more money. And the higher a woman's aspirations for her own wages, the more she prefers a husband who will out-earn her. In a complementary fashion, most men prefer their wives make less than they do," by Catherine Tinsley.
Primary breadwinners should be men, Americans say.   Blue and Gray

(March 18, 2015)
Despite the great strides women have made in the workforce over the past few decades, Georgetown research reveals that the majority of American men and women across all ages and races still prefer men to be the primary breadwinner.
Wage inequality in the workplace. Let's Talk Live – ABC Washington DC (March 11, 2015)


As International Women's Day is an occasion to recognize and celebrate gender equality professor Catherine Tinsley stopped by Lets Talk Live to explain more about how women face wage inequality at the workplace, by Naomi Mills.
The earnings gap and gender issues in labor markets
. Western Economic Association International (January 8-11, 2015)
During the 11th International Conference, hosted by Victoria University of Wellington and Massey University, Wellington at the Museum of New Zealand Te Papa Tongarewa, professor Catherine Tinsley chaired a session titled "The earning gaps and gender issues in labor markets". GUWLI's Executive Director also presented the paper "Progress on gender diversity for corporate boards: Are we running in place?"
Women prefer their husbands to be the breadwinners
. Pacific Standard (January 06, 2015)
"You may not have picked your spouse for his breadwinning capacity or her caretaking skills, but plenty of people you know probably did. That, at least, according to a new study that, using a pioneering way to measure gender-role beliefs in the United States, revealed something decidedly vintage: Women prefer their husbands to be the primary breadwinner, and men are good with that," part timeby Susan Ewing.
Peer mentoring breakfast for mid-career economists
. Committee on the Status of Women in the Economics Profession (January 4, 2015)
Georgetown Vice-provost Adriana Kugler gave a keynote speech at the American Economic Association Meetings in Boston, during a mentoring breakfast for female economists organized by the Committee on the Status of Women in the Economist Profession.
New American Apparel CEO Paula Schneider already under fire
, Bizwomen (December 18, 2014)
"If new American Apparel CEO Paula Schneider thought she had her work cut out for her when she took the job, yesterday put an exclamation point on it. She's a retail-vet, with companies like Laundry by Shelli Segal and BCBG Max Azria on her resumé. Now she's tasked with turning around the embattled retailer, and many of the soldiers she needs by her side have already publicly questioned her leadership," by Hilary Burns.
When it comes to women in the workforce,
our attitudes don't seem to match reality, Georgetown Business (Fall, 2014)
"Women continue to make strides in the workforce, earning higher salaries and in many cases becoming the primary breadwinners in their households… But while working women are the norm nowadays, new research suggests that our attitudes about who brings home the bacon might be lagging behind reality.", by Melanie Padgett Powers.
Work-family challenges facing women of color, Center for American Progress (October 20, 2014)

"The vast majority of African American women are facing a very different reality in the labor market. When they are employed- they have higher unemployment – they tend part-timejobs and these work conditions translate into their families.", by Adriana Kugler.
Katherine Weymouth addresses a Washington women's leadership lunch, The Washington Post (October 15, 2014)

"When it comes to women in the workplace, you hear a lot about how much progress has been made. Yes, women have made inroads into entry-level jobs and now hold about 50 percent of the positions in America's workforce.  But if you look at top earners in big companies,  between 2000 and 2010 the percentage of women rose from 5.6 percent to…wait for it… 5.7 percent! ", by Frances Stead Sellers.
Clamor continues over Microsoft CEO's women's pay comments, USA Today (October 10, 2014)

"Microsoft CEO Satya Nadella's gaffe about women's pay has not blown over yet. At a women's tech conference Thursday, Nadella said that women not asking for a raise is "good karma" and that "the system will give you the right raises as you go along".", by Mike Snider and Elizabeth Weise.
Mentors, initiative can help women succeed in business, Society for Human Resource Management (September 24, 2014)

"When it comes to getting ahead in business, women need to be more proactive about their careers. That was the focus of a panel discussion held at Georgetown University's Annual Conference for Women in Business in Washington, D.C., where a group of panelists spoke to students, professors and business leaders about the need to incorporate strategies to increase the number of women in fields typically dominated by men.", by Aliah Wright.
Why men say 'uh' and women was 'um', The Washington Post (August 14, 2014)

""Um" and "uh" barely qualify as words. They seem more like sounds that punctuate what you're really trying to say.But your "uhs" and "ums" might actually say a lot about you.", by Gail Sullivan.
Experts question rotation of acting Phoenix VA
directors, The Arizona Republic (July 10, 2014)
"As the second temporary director in less than two months takes the helm at the Phoenix VA Health Care System this week, national experts are questioning whether a series of short-term leaders can create lasting change at the embattled agency", by Michelle Ye Hee Lee.
Reclaiming the words that smear, The New York Times
  (April 12, 2014)
"As women increasingly take on high-profile roles in politics — the current 113th Congress boasts a record number of women, with 20 in the Senate and 82 in the House — scholars and campaign operatives say attacking sexism head-on is likely to become a more common, and effective, tactic.", by Ashley Parker.
Would a softer managerial style have saved Jill Abramson? The American Prospect

(May 19, 2014)
"Will the ousted New York Times executive editor be deemed a relic of times past, as younger women lean into female stereotypes to climb the career ladder?", by Clare Malone.
MBA course focuses on women, Financial
Times (April 9, 2014)
"In a course titled Developing Women Leaders: Cultivating your Human and Social Capital, Georgetown University McDonough School of Business aims to help women succeed in the workplace after graduation", by Charlotte Clark.
Why leaning in can backfire, The Boston Globe

(April 4, 2014)
"Employers still retain certain gender biases in job negotiations", by Linda Babcock, Catherine H. Tinsley, Hannah Bowles, Andrea Schneider and Laura Kray
'Bossy is more than a word to women', USA Today

(March 11, 2014)
"What do Sonia Sotomayor, Hillary Clinton and Sheryl Sandberg share with innumerable other prominent women? They've all been called bossy. And why, with all the important issues women deal with, should anyone pick a fight over a word?", by Deborah Tannen.
Female leaders, 3 Strategies for success in the workplace, Forbes

(August 8, 2013)
"For decades, female leaders have been balancing the incompatibility of traditional female gender norms with the masculine ideals equated with effective leadership", by Catherine Tinsley.
The backlash against female negotiators, Women on Business


(July 25, 2013)
"Recent research surrounding women in leadership roles, co-authored by business management expert Catherine Tinsley, …, discovered that there is a significant backlash against assertive, self-advocating female negotiators in business.", by Susan Gunelius.
Moms are top earners in 4 out of 10 households-and they could use more help, NBC Latino
(May 29, 2013)
"What is concerning is that this rise in women breadwinners has not been matched with an increase in access to childcare at work or childcare benefits. Less than 10% of workplaces in the U.S. offer childcare onsite or subsidize childcare,", by Adriana Kugler.
Newly created jobs go mostly to men, Los Angeles Times
(July 25, 2012)
"In recent months, women have picked up a bigger share of the new jobs than they had before, but it's uncertain whether that trend will continue. And they have a long way to go to cut down the gender disparity in finding new jobs — a gap that has drawn notice in this presidential election year.", by Don Lee.
On your head: How to succeed without being branded Queen Bee, The Sunday Times
(April 15, 2012)
" …. Sex/gender stereotypes exist. They present, for women more than men, difficulties associated with expected and acceptable behaviours, but there may be ways to work within them to achieve advantage.", by Adrian Furnham.
The battle for corporate America. How do we win? News on Women
(March 22, 2012)
"While Professor Tinsley's study had good news about the closing of the gender pay gap, women still are not breaking into corporations' top management in sufficient numbers".
Women at Mid-cap companies have the Most trouble breaking the glass ceiling, The Grindstone

(March 22, 2012)
"According to new data from mid-cap companies, women are having more trouble breaking into the executive circle than their peers at larger and smaller companies. They far less likely than their male counterparts to reach top leadership positions at those firms, according to research", by Meredith Lepore.
In heart of corporate America, women struggle to break into top jobs, Reuters

(March 21, 2012)
"Women have moved into top jobs at some of America's biggest and most recognized corporations including IBM, Pepsico and Archer Daniels Midland. But in their shadows, at the second tier of big U.S. companies, it's a different story", by Susan Heavey.
Jobless rates for young and female vets climbed in late 2011, USA Today

(January 8, 2012)
"Women have moved into top jobs at some of America's biggest and most recognized corporations including IBM, Pepsico and Archer Daniels Midland. But in their shadows, at the second tier of big U.S. companies, it's a different story", by Gregg Zoroya.
8 Ways women can get ahead in the workplace, CNN
(January 11, 2011)
"CNN interviewed a group of business experts, researchers and authors about the unconscious mistakes women can make in the workplace — and how to avoid pitfalls that may hurt their careers.", by Stephanie Chen.