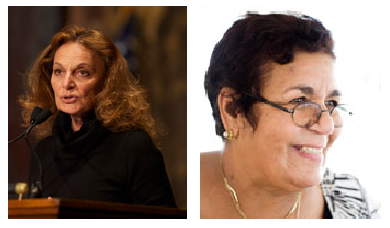 When historians reflect upon the great social movements of the 21st Century, they will point to women's entry into the workforce as one of the trends that most profoundly changed social mores and lifestyles. Few social movements have had such a major impact on work, family, and every aspect of social organization. Yet our social structures have not yet caught up to the fact that 50% of the non-agricultural workforce is women.We still have a "gendered" work environment that reflects stereotypical male roles and values.
To navigate this gendered environment, women have had to adapt their roles, values, and behaviors. Charting these waters is complicated by the fact that women, when in the workplace, cannot be perceived as too "female" (or they risk being seen as weak), nor can they be perceived as too "male" (or they risk being seen as too aggressive). There is no one best way for women to navigate this challenging terrain, indeed each woman has to determine her own navigational systems, so that these systems are personal and genuine. However, women who have been successful in navigating various workforce expectations can offer helpful advice and strategies to other women.
November 1, 2010. Ms. Diane von Furstenberg, fashion designer, president of the Council of Fashion Designers of America, and board-member of Vital Voices
November 9, 2009. Mrs. Aicha Ech-Channa, 2009 Opus Prize Winner and advocate of human and civil rights for single mothers and their children in Morocco; and,Katherine Marshall, Berkley Center Senior Fellow.