Friday, April 23, 2010
12:00 pm – 1:30 pm
National Press Club at 529 14th Street NW
The competition and awards luncheon features Georgetown University undergraduate, graduate and executive students presenting their newest research on subjects related to gender in the workplace. For more detailed information about the presented research please visit our research section (link).
Following the research competition presentations, Dee Dee Myers, contributing editor to Vanity Fair, political analyst for CBS News and a popular lecturer on politics and women's issues, presented the Keynote Address.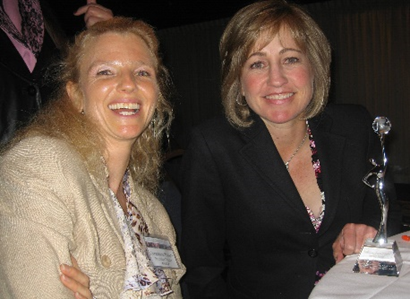 The Georgetown University Women's Leadership Initiative also recognized the accomplishments of Dee Dee Myers by presenting her with the Making A Difference Award.