Past Conferences
On November 9, 2013, Georgetown's Annual Conference for Women in Business was held at The McDonough Business School. Guided by a theme of "Leadership Through Influence: Tipping the Balance in Your Favor," the day included two separate executive keynote speakers, specialized workshop sessions on "Personal Branding" and "Smarter Spending," an afternoon panel on "Conveying Power," and introduction and closing remarks by two of our most accomplished female faculty members.
On November 30, 2012, Georgetown University hosted its Annual Women in Business Conference, in partnership with GUWLI. The event drew over a hundred participants, including MBA and other graduate students from Georgetown, faculty, staff, alumni, business leaders from the community and prospective students. Attendees learned valuable negotiating and public speaking skills in interactive workshops led by Professor Catherine Tinsley and Adjunct Professor Sara Gershman.
In 2004, the institute hosted a New Knowledge You Can Use Forum as a way of engaging academic researchers with a business executive to discuss a topic relating to women in the workplace from their different perspectives of scholarship and experience.
Past Programs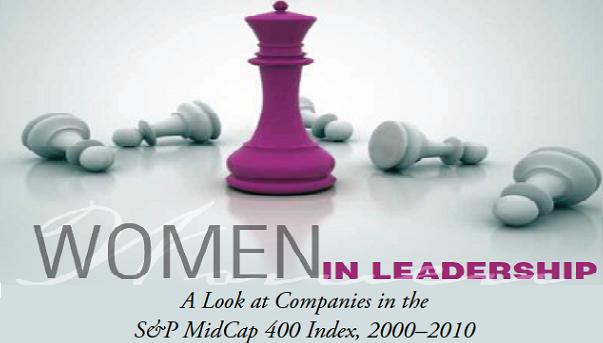 In support of its mission, the Georgetown University Women's Leadership Institute hosts and co-sponsors a variety of programs and events throughout the year, designed to make an impact in advancing the leadership strength of women. Please feel free to look at our "Upcoming events" section in order to learn about these future programs and events. Additionally, links to more detailed information are available below.
Women on Wall Street
Co-sponsored by Georgetown University's chapter of the Financial Management Association, the Women on Wall Street event provides students with the opportunity to hear the current voice of women on Wall Street. Representing a variety of ages and experience, representatives from various companies share their stories of triumphs and tribulations as they negotiated their careers as women in business.
Developing Women Leaders Course
During March and April of 2014, many of the soon-to-be graduating MBA students at Georgetown's McDonough School of Business participated in the inaugural course "Developing Women Leaders: Cultivating your Human and Social Capital." Professor Catherine Tinsley, Professor Catherine Tinsley created the course to complement all the technical and diagnostics skills students learned in their previous modules.
U.S. Chamber Center for Women in Business
The U.S. Chamber of Commerce and its Center for Women in Business partnered with Georgetown University to examine women as business leaders. This research focuses on women's participation in the top management ranks of the companies featured in the Standard & Poor's (S&P) MidCap 400 listing from 2000 to 2010.
Gender in the Workplace Research Competition
The Gender in the Workplace Research Competition supports the research of the GU Women's Leadership Institute, which is aimed at understanding and promoting women's advancement. In this competition, Georgetown University undergraduate and graduate students conduct rigorous research on gender issues in the workplace over the course of an academic year with the aid of a faculty mentor and executive mentor(s). The mentors help to ensure good science and real-world application of the research. The teams are judged based on the quality of their presentation, the relevance of their findings and the rigor of their research.
Distinguished Speaker Series
Hosting panels of distinguished women in politics and in business who can offer helpful advice and strategies to other women, the institute helps women understand the dynamics and overcome the barriers of career success. Successful women share their knowledge and experiences, discuss career trajectories, highlight how they achieved influence, and offer insights for economic empowerment and social advancement. Post-panel receptions offer an opportunity for informal dialogue and exchange.