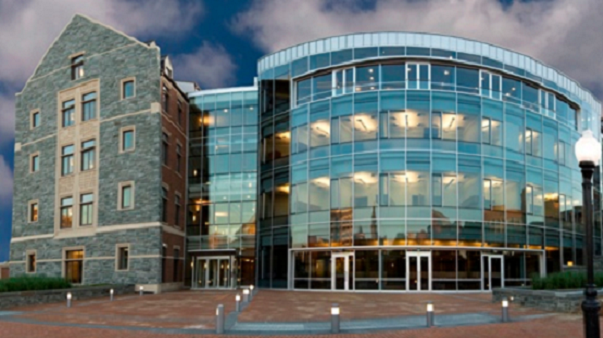 Rebecca Heino, Ph.D.
Professor – McDonough School of Business
Georgetown University
Dr. Heino teaches courses in leading teams, management communication, social intelligence, leading change, critical conversations, cross cultural communication and presentations for both MBAs and executives. She works with executives on effective leadership, persuasion, communication, presentations, conflict management, and emotional intelligence. She has also been a Visiting Professor in London for the University of Southern California, focusing on the study of global organizations and British media.
Brooks Holtom, Ph.D.
Professor – McDonough School of Business
Georgetown University
Professor Holtom's research focuses on how organizations acquire, develop and retain human and social capital. His work has appeared in the top journals in management. He has performed research in or served as a consultant to many organizations including Booz Allen Hamilton, Capital One, Citibank, International Monetary Fund, Northwestern Mutual, the Korean Ministry of Finance and Economy, Rolls Royce, POSCO, SK Group, United States Air Force, U.S. Chamber of Commerce, and the World Bank.
Allison Koester, Ph.D.
Professor – McDonough School of Business
Georgetown University
Dr. Koester specializes in corporate taxation and financial reporting and has been invited to present her research at more than thirty academic institutions and conferences nationwide. Koester teaches the two required financial reporting courses in the full-time MBA program and was selected as the recipient of McDonough School of Business Ronald L. Smith Distinguished Service Award for "going above and beyond to support student academic and professional success" by the MBA Class of 2014.
Adriana Kugler, Ph.D.
Professor – McCourt School of Public Policy
Georgetown University
Professor Kugler's research interests include labor markets and policy evaluation in developed and developing countries. Her work has been published in a variety of top general interest and specialized journals including the American Economic Review, the Review of Economic and Statistics, the American Economic Journal: Applied Economics, the Economic Journal, the Journal of Labor Economics, the Journal of Public Economics, among others.
Michael O'Leary, Ph.D.
Professor – McDonough School of Business
Georgetown University
Prof. O'Leary's research deals with high performing teams, global collaboration, information technology use, young leaders, and the changing context of 21st-century knowledge work. His work has been published by MIT Press and in the Academy of Management Review, IESE Insight, Journal of Organizational Behavior, Organization Science, MIS Quarterly, Organization Studies, and Academy of Management's Best Paper Proceedings.
Michael T. McDermot
Adjunct Professor – McDonough School of Business
Georgetown University
Mike is an Adjunct Professor in Executive Leadership Program at the McDonough School of Business at Georgetown University and a Professorial Lecturer in the Graduate School of Education and Human Development at The George Washington University. He has published numerous articles on leadership and change. His current research focuses on performance management, employee engagement, intrinsic motivation and next generation web-based approaches to corporate learning and knowledge management. He has served on the Board of Advisors for the Center for Effective Organizations at the USC Marshall School of Business for 11 years. Mike holds a Ph.D. in psychology from the University Of Notre Dame.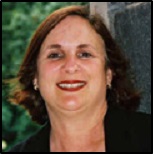 Pietra Rivoli, Ph.D.
Professor – McDonough School of Business
Georgetown University
Professor Rivoli has special interests in social justice issues in international business and in China, and she regularly leads MBA residencies to China. Her academic research has been published in numerous leading journals, including the Journal of International Business Studies, Business Ethics Quarterly, and Journal of Money Credit and Banking. In 2006, Professor Rivoli was awarded a Faculty Pioneer Award by the Aspen Institute.
Edward Soule, Ph.D.
Professor-McDonough School of Business
Georgetown University
Professor Soule's teaching and research draws upon his business career (CPA and CFO) and his training in moral philosophy. He publishes in areas where morality intersects management, corporate strategy, and regulatory policy. His articles appear in a range of scholarly journals, from The Academy of Management Review to The Journal of Philosophy and Medicine. Professor Soule teaches courses on managerial ethics, corporate social responsibility, and leadership.
Deborah Tannen, Ph.D.
University Professor and Professor in the Linguistics Department
Georgetown University
Professor Tannen's articles and books explore the analysis of conversational discourse, spoken and written language, orality and literacy, doctor-patient communication, cross-cultural communication, modern Greek discourse, formulaicity, framing, the relationship between conversational and literary discourse, narrative, and gender and language. She received a Ph.D. from the University of California, Berkeley in 1979 and has been awarded five honorary doctorates.
Jeanine Turner, Ph.D.
Professor-Communication, Culture, and Technology Program
Georgetown University
Professor Turner's research explores the human factors and management issues involved in the introduction of new communication technologies within organizations and the development of virtual organizations. Professor Turner has published in Human Communication Research, Academy of Management Review, Annual Review of Biomedical Engineering, Journal of Communication, Journal of Computer-Mediated Communication, among other journals.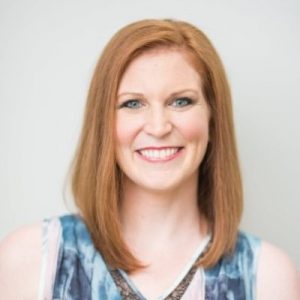 Emily Amanatullah, Ph.D.
Assistant Professor-Management
The University of Texas at Austin, McCombs School of Business
Professor Amanatullah's research explores the opportunities and obstacles that gender stereotypes create for men and women in the workplace, and specifically at the negotiation table. Her work has been published in diverse outlets spanning management (Organization Science, Organizational Behavior and Human Decision Processes, Academy of Management Proceedings), psychology (Journal of Personality and Social Psychology), law (Hamline Journal of Public Law and Policy, Duke Journal of Gender Law and Policy) and specialized negotiation journals (Negotiation and Conflict Management Research, Negotiation Journal). She received her PhD in 2007 from Columbia University.